Check out our latest article on web design trends.
Just what exactly is a trend, and how does it differ from, say, a mere fad? In the initial stages, it's difficult to distinguish a trend from a fad, but time usually makes it much easier. Generally, it's a good idea to be aware of and align your design with current web design trends, but you don't want to get caught up in a fad.
Basically, fads are ephemeral. They come on the scene quickly, soon pass away, and are usually fairly trivial in nature – you know, like pet rocks and Beanie Babies. Trends, however, are longer lasting and characterized by a regular, sometimes gradual, change in data over time. But whether you should follow the trends is a tough decision because there are so many contingencies and design factors involved.
So what are the most talked about web design trends in 2018?
What Made 90s Web Design So Bad?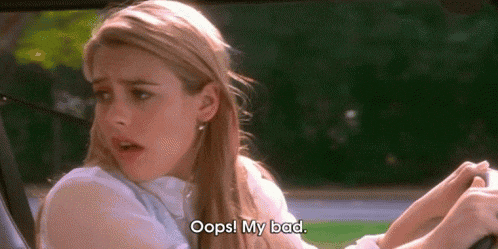 So, first, let's take a look at what didn't work in digital design a couple of decades or so ago. These 90s tricks, tactics, stratagems, and web design faux pas included:
Huge blocks of text and too much text

Too much content on a single page

Repeating patterned backgrounds

Animated, patterned navigation

Looping, overdone animations

Coercive opt-in boxes

Guest books

Hit counters

Animated cursors
Modern web design trends are, for the most part, based on good design technique, so it's important to be aware of what to avoid:
Bad fit with overall business objective

Lack of complementarity between design and content

Too many and unnecessary features

Poor choice of typography

Difficult, unwieldy site navigation
New Internet Design for the Modern Age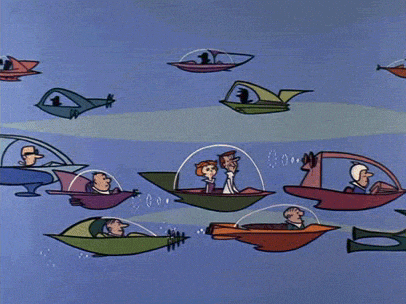 Here are some of the main elements we're seeing in modern web design. (Many of these may wind up sticking around, but only time will tell, so we'll use the term "trend" loosely here.)
Background videos and patterns owing to the importance of visuals

Large, responsive hero images

Unique typography and bold colors that still complement the overall look and business flavor

A vintage look in some arenas

Card-based web design to better showcase products

Flat design for better usability and faster loading

Flat icons for a more professional look

Hamburger menus for mobile friendliness
Website Trends We're Seeing in 2018
Beyond the general elements of Internet design in the modern age, there are some specific website trends we're seeing in 2018.
Vibrant, often clashing color schemes – This is a website trend that is really coming into its own in 2018 – the use of vibrant, almost excessive and supersaturated, sometimes clashing, website color schemes. This trend owes its advent in part to developments in monitors and other screen devices, but also to the courage of some companies in trying to set themselves apart from the competition who a more traditional color approach.
Shadow play for depth – This isn't anything new really, but a development or extension of what worked in the past. Developers are playing with shadows, by means of grids and parallax layouts, to create depth and convey the illusion of a world beyond the screen.
Emphasis on mobile first – Statistics show that mobile browsing has now surpassed desktop browsing, with a huge swath of people shopping and ordering on smartphones. To accommodate them, designers are putting mobile friendliness first with, for example, the roll-out burger menu and economical icons instead of large photos.
Bold, rebellious header typography – When it comes to your header, rules are made to be broken. Inventiveness, weirdness, and boundary pushing are characteristic of header text in 2018.
Custom illustrations – Custom illustrations, including those with a hand-drawn look, are coming into their own. Playful, friendly illustrations and images can make a site seem fun. And for businesses that are typically perceived as more serious, these illustrations can lend a sense of approachability.
Asymmetry and broken grids – Introduced in 2017, the use of asymmetry and broken grids is now really grabbing hold in 2018. The idea is to give sites a unique, experimental look and feel.
Experimental, integrated animations – Browser technology has advanced, and so have animations as a way to engage users. Such animations are great for including and involving the user in the story of the website and brand.
Dynamic gradients – Flat design, as we mentioned, has been one of the prominent aspects of modern web design. But now in 2018 gradients are making a comeback, casting off their former subtlety and becoming big, brash, and full of color.
Onward From the Current Web Design Trends
But what comes next, and where do we go from the current web design trends? Here's what to look for in future website design:
Less and less emphasis on linear storytelling

Advertising and marketing becoming part of the design process

Design and data science developing a tighter relationship

More emphasis on the fact that the design is never really finished
The Most Appropriate Website Layout for Your Business
But what is the most appropriate website layout for your business, one that aligns with the latest web design trends and includes cool website features? Beyond the primary considerations of site personality, user requirements/needs, and design constraints, the most appropriate website layout for your business will be one that includes and does the following:
Loads fast and is mobile ready and mobile friendly

Enabled tracking for those essential analytics

Allows optimal, SEO-savvy presentation of content for both search engines and humans

Conversion optimization with sticky landing pages

Consonant email capture forms allowing seamless access and connection

Seamless integration of social media platforms

Strong security and privacy protocols and is GDPR compliant
What Is the Best Web Design Practice You Can Apply?
The best web design practice you can apply is the one that gets the results you want in the best, most efficient, most profitable way possible. In short, that means a website design that does the basics, as well as observing the essential current web design trends. What you should be striving for, then, is a responsive web design that incorporates smart typography, micro interactions, innovative grids, mobile friendliness, and vibrant colors.
Use These Cool Website Features To Drive Engagement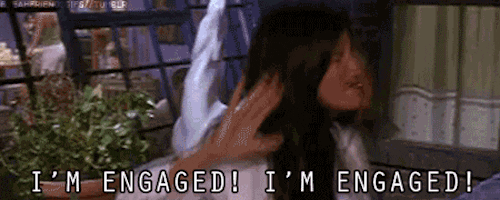 If you don't get visitors engaged, that cool website design and all those cool websites features are just wasted effort and money. So you simply must use the tactics and include the features that drive engagement.
There are, of course, the tried-and-true features that encourage engagement and interaction. These include ways to post user-generated content to signal to users that their engagement and input are appreciated and valued. Social media buttons to encourage sharing are also a good idea, and relevant internal links keep users engaged longer.
In addition, features that encourage and allow ratings help to drive engagement. And the incorporation of gaming elements, called gamification, that incentivize and reward also drive engagement. Other features that drive engagement are those that allow you to incorporate quizzes and polls.
How to Top the Best Homepage Designs Out There
As we all know, first impressions matter immensely. So your homepage should be a front door to your business site that visitors want – no, simply have to – open and enter. And you accomplish this by including only those things that enhance the user experience and jettisoning everything that detracts from it.
The guiding principles that will help you create a great homepage to top the best homepage designs out there are:
Answer users' basic questions – at least intimating a solution to their problems – with your headline. Make sure the headline is targeted, user-centric, and describes the offering.

Show users you value their time by providing intuitive navigation that links only to the most important sections of your site.

Encourage engagement with HD visuals that have emotional impact and contrast with the headline.

Make the homepage eminently scrollable and reward scrolling, making sure to include secondary points of entry to your conversion funnel.
Popular Website Designs to Serve as Inspiration
So, then, here are a few popular website designs to provide a little inspiration (according to HubSpot):
"Not only is

Feed

an interesting concept, but it also has a stunning execution that challenges our understanding of what is possible on the web. Through a creative blend of animation and video, the site immerses the user into a very engaging experience."

"

Crypton.trading

is a trading hub for cryptocurrencies such as Bitcoin, using artificial intelligence to predict changes in a currency's value and identify key buying and selling opportunities. The website was rated high for its development and design, as it gradually explains more of the developer's methods the further down visitors scroll."

"

ETQ

takes a very minimalistic approach to ecommerce with their stripped-down site with big, compelling visuals of their product."

"

Mikiya

is a Product Designer with a minimalistic portfolio that showcases his work through strong photography and subtle animations."

"

Beagle

does an exceptional job of visually and progressively telling the story of their product in a simple and easy-to-digest way."

"The website for

JOHO's Bean

has incredible imagery, interactivity, story telling, visual design, and most of all, sound engineering. These all come together to create a compelling, emotional, and engaging site that tells the story of a coffee bean's journey."
Blog Design Trends And Rules To Live By
When it comes to blog design trends and rules, they pretty much parallel those for web design in general in 2018. There is a lot of overlap, but still some subtle differences.
In taking into account the importance of mobile for blog reading, aesthetic considerations have to be balanced with the technical aspects, usually leaning toward the technically lightweight side and now moving away from responsive design. Owing to increased bandwidth and processing power for mobile devices, blogs are moving away from being merely text heavy to inclusion of hero images coupled with minimalist design. And as for colors, complementary duo-tone color schemes are in. In addition, 2018 blog design trends and rules call for strong typography and sophisticated font pairing, as well as clean, simple layouts.
Picking the Right Website Color Schemes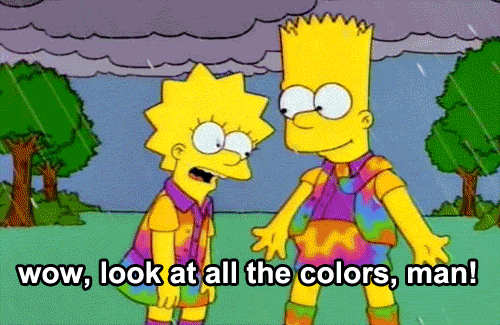 In picking the right color scheme for your website, keep in mind above all that color powerfully impacts people's emotional response to your site. For example, most B2B blogs deploy a primarily blue color scheme. Why? Because blues convey a sense of strength, authority, and trust – the attributes business customers need to perceive in a company they do business with. Beyond that, next in importance are carefully considering the demographics of your target audience and then determining the colors that best represent your brand.
Choosing the right color scheme involves three major considerations:
The dominant color

The accent colors

Background color
So what's hot in website color schemes right now?
Ultra violet– Think Prince, David Bowie, and Jimi Hendrix to see how this color has been and remains an expression of Western pop culture's individualism and iconoclasm.
Pink – Beginning its rise to acceptance and then fame on Tumblr, pink has now become nearly ubiquitous and is highly versatile.
Metallic neutrals – Standard in interior and fashion design, metallics are growing hotter across the board because they can mesh with and complement a range of color palettes and design trends.
Anything bright and bold – Standard in the flat design trend, bright and bold colors will likely ascend to another level with modern gradients.
Cool And Inspiring Website Header Ideas
As we've mentioned already, getting your header right is hugely important – it's usually the firs thing visitors see on the front door of your website. So let's consider some cool website designs with respect to headers:
Transformative parallax imagery

Hidden navigation

Introduction of brand mascot

Sliding images

Products first for ecommerce

Animation
The Boomerang Effect of Typography Trends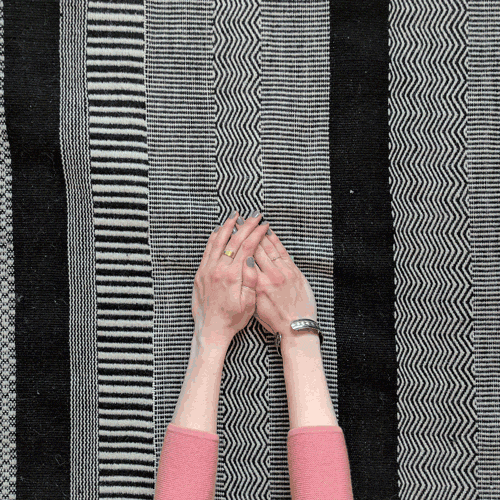 In 2018 typography is trending toward (and some cases boomeranging back to) bigger and bolder and away from flat and conservative. Today's typography trends include:
Sans serifs, both simple and bold

Color fonts

Highlighted type

Cutouts and overlays

Layering with other elements

Texts with gradients

Custom look and feel
Are Minimalist Web Design and Web Brutalism Making a Comeback?
First: no, minimalism isn't making a comeback because it never went away. Minimalism is more of a timeless concept than a trend because it always has and still does convey a sense of elegance and sophistication. Today, though, the movement seems to be away from mere minimalism. Many websites in the recent past used it and are now considered a bit insipid and too common.
Brutalism, on the other hand, is in fact making a marked comeback as one of the web design trends of 2018. It may be considered ugly by many, but its efficiency and efficacy can't be denied.
Brutalist web design finds in origins in mid-twentieth century architecture. (And that makes sense because a website is a digital structure where a company conducts its online business.) Brutalism is, in essence, almost the exact opposite to all those "clean" approaches to web design – minimalist, flat, material. The defining characteristics of brutalism include:
Extreme amount of white or negative space

Loud, jarring colors that clash instead of working together for a harmonious or complementary effect

Use of darker neutral colors, even black

Apparent disregard for the customary content organization characteristic of conventional web design

Typography that is nearly illegible

Apparent lack of regard for balance

Complex, unwieldy user experience
Just think of, say, The Drudge Report or Craigslist, and you'll have a handle on brutalism.
Brutalism is meant to challenge current web design conventions in order to stand out and not produce just another vapid site among the unremarkable crowd of similar sites. The idea is to promote creativity and diversity in contradistinction to standardization.
GDPR Is What Impacts Web Development Most
The GDPR is now in effect. And your website had better be compliant even if you are a non-EU company.
After some fairly recent and fairly large data breaches affecting Yahoo, LinkedIn, and MySpace accounts, it became apparent that something had to be done. So in order to bring some uniformity to EU data-privacy laws and afford individuals greater protection and rights, the General Data Protection Regulation (GDPR) was hammered out. Its aim is to give people expanded rights for accessing their business-held information and tighten data-management requirements for businesses. Basically, it grants consumers the right to be the owners of their data. The GDPR holds businesses to a higher level of accountability, with a system of fines in place for non-compliance.
And the GDPR doesn't just apply to businesses and companies within the EU. If you sell products or services to consumers residing within the EU, then you will have to be in compliance.
The primary way in which the GDPR will impact web development consists chiefly in the way you collect user information on your site. You have to provide easy-to-understand consent conditions, as well as an easy way for users to withdraw consent. In practical terms, then, you will have to make changes in opt-in and consent forms.
Because consent is one of the fundamental aspects of the GDPR, you will have to ensure that you obtain consent for every collection and use of personal data. And that means no more lengthy and dense Terms & Conditions and/or pre-ticked checkboxes. In addition, customers must be able to easily withdraw consent with the same interface used to grant it. So sign-up forms and opt-in boxes will have to be changed. The idea is that visitors agree – explicitly – to everything you intend to do with their information. You must obtain, beforehand, explicitly granted customer consent for every kind of collection and use of personal data.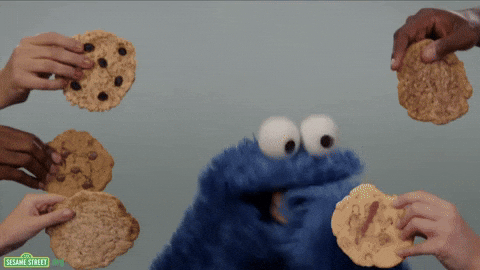 Double-check to See Whether Your Website Needs ADA Compliance (WCAG 2.1)
A further critical compliance consideration is whether your website needs ADA compliance (WCAG 2.1). If it does, then you need to act now.
The Americans with Disabilities Act (ADA), enacted in 1990, prohibits discrimination against people with disabilities in all areas of public life. Up till now, the ADA has impacted business mostly in the areas of physical-access issues, but there was a new development in January of 2018 – WCAG 2.1.
Your website is likely already in compliance, but you do need to make sure it meets these conditions:
The contrast ratio for the text against the background must meet a minimum standard (which can significantly impact design).

Your site must be thoroughly navigable by keyboard alone, and this includes things like skip navigation buttons.

Your website should be navigable by means of screen-reader software (which can be difficult to test and involve some tough fixes).

And your site must be able to handle text scaling up to 200% without any resulting horizontal scrolling or content-breaking layout issues (which also may be difficult to fix in complex designs).
What to Expect From Future Website Design
Crystal balls are cloudy, and the rapid changes in techniques and technologies make making predictions more than a little risky. But a few things seem pretty likely when it comes to future web design.
First and furthest out, contextual computing – that is, technology "understanding" its creators and fellow beings – may have an effect on design. With this, the design technology will be able to transform itself according to user type for higher conversion rates.
And widespread use of pageless web design is probably on the horizon. Pageless design looks good on all devices, it makes better use of story to compel action, it is seamless and intuitive, it's emotionally satisfying, it yields higher conversion rates, it makes for faster and easier iteration, and it decreases bounce rates and encourages sharing.
Also, the explosion of new developer tools will cure the dearth of good developers. Data and design will come together and remain intimately conjoined. Conversation interfaces will bring about profound changes, and VR and AR will play a role.
Where to Turn for Innovative Websites Design and the Best Website Layout
You do want to stay up to date with the newest website design trends, 2018 and beyond, don't you? And, of course, you'd like to find out what cool website features and web design style you should use to make cutting-edge websites for the new age of internet design.
But where do you turn? That's easy.
Just contact Fingerprint Marketing for a free 15-minute consultation. Our specialty is creating a unique web design for your business – that's what we do. Regardless of the latest design trends, we focus specifically on what makes your business unique. And then we design a custom-tailored, business-specific site that leaves your mark on your customers.